Xtra Thin High Performance Weight Loss Centers
of America
Xtra Thin was founded in 2001 by a young industry entrepreneur with a unique "customer convenience" concept. Offering private consultations with highly educated professional counselors. Xtra Thin makes it quick, easy and convenient for customers to obtain quality, Private Label weight loss products at the most competitive prices in the business, without inconvenience and embarrassment. Xtra Thin's products and ingredients are Made in the USA. Each Xtra Thin Dealer undergoes an extensive training program designed to ensure that he or she is extremely knowledgeable about the latest products and trends in weight loss. They are capable of answering virtually any question a customer may have.

Xtra Thin began Dealer operations in 2002, and in the span of just one brief year, Neuroscience professionals had already recognized Xtra Thin as the #1 weight loss opportunity in the industry. Over the past 19 years the company's track record in growth, sales performance and, most importantly, licensee support, has been exceptional. We continue to grow our Brand and Market.

Have Questions?

Please contact us and talk to a weight loss consultant. Contact us or call 254.634.9872
Welcome to Xtra Thin High Performance
Weight Loss of America

Biomimetic Health System
Our Biomimetic Health System is a consistent ongoing 24/7 therapy

HCKeto Rapid
Weight Loss
Our Trademarked Exclusive Private Label Xtra Thin Homeopathic HCKeto protocol
Xtra Balance
Detox
Our Exclusive Xtra Thin Neurotransmitter Balancing and Weight Loss program
Xtra Therapia
and Products
Additional Products and Therapy options. To Learn more click the button below.
What do we do?
We'll let our clients tell you in their own words.
Tim Ivey
I wholeheartedly understand and realize that I am not the first person to run a marathon Read more...
George L.
George recently went to see his Doctor for lab work and a check-up. His greeting to George as he come into the room was, "Hello Skinny." Read more...
Holly W.
Holly is a woman of few words: Read more...
Additional Testimonials
Click to see what more of our clients are saying about Xtra Thin.
Meet our Counselors
Xtra Thin is your #1 Innovative Weight Loss Center in Central Texas.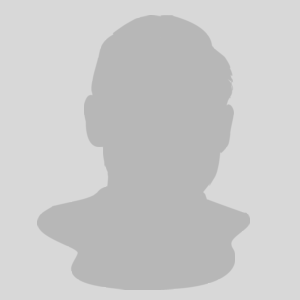 Steven M
Weight Loss Counselor
Killeen/Harker Heights
(254) 634-9872
Karla C
Weight Loss Counselor
Round Rock
(512) 637-5243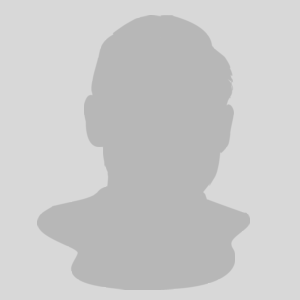 Steven M
Weight Loss Counselor
Temple
(254) 634-9872
Stephanie A.
Weight Loss Counselor
Hill Country
(210) 973-9317
Xtra Balance
Detox

Our Exclusive Xtra Thin High Performance Neurotransmitter Balancing and Weight Loss programs place the emphasis on restoring overall health through a unique blend of proprietary, professional grade amino acid supplements and a balanced nutritional eating plan. This way of addressing client's needs allows it to be fully customizable in nature and scope of care. Weight loss has become the norm for our clients, as they return to homeostasis (body functions in balance). The sensible eating plan requires you to eat a wide variety of normal natural food prepared deliciously in your own special homemade way. This program has allowed our clients to successfully attain their weight loss goals for the last 17+ years
Tim Ivey
I wholeheartedly understand and realize that I am not the first person to run a marathon, and I am not the first person to attempt, nor will I be even close to the fastest person. However, not many people have run a marathon after being morbidly obese for most of their lives. Just 16 years ago I weighed 396 pounds, and could never have dreamed up training for something for 6 months and being psychically able to finish such a feat.

Aside from my immediate family members, I have never in my life had two people who believed in my more than the Young's have. Before, during, and after my weight loss journey with Xtra Thin, they were a constant motivation, encouragement, and hard love giver. I know beyond a doubt that I would not be where I am today if not for their relentless love and patience. Even though we now are half a country apart, they will always be a part of my family.
Thank you to both of you, and just know that I will be thinking of you during every one of those grueling....
I mean fabulous 26.2 miles.
Holly W.
Holly is a woman of few words:

I now weigh 126.8 I wear size 6-8 depeding on the clothing. I couldn't have done it without you.

Holly W
Liz R.
Liz R.
I really love the Rapid Weight Loss patches. They are so much easier than the HCKeto drops. Just put one patch on every 3 days and follow the meal plan. It controls my appetite so well. My weight is now lower than I've been in 10 years!


Sandra N.
Sandra N.
Xtra Thin is most definitely the way to go for weight loss. I enjoyed cooking my own food and I even ate out with family and friends. Steven was just a phone call away if I had any questions. Meeting for weekly follow-ups allowed me to keep focused. Xtra Thin makes it so easy. I tried the Stress patches and they are fantastic, ask my friends :).
Vanessa S.
Vanessa S.
I wanted to lose 15 pounds before my Summer trip. I started 30 days ago and I am 2 lbs away from my goal weight.

Easiest program I have ever done.
Debbie M.
Debbie M.
I started the program right after the
New year and have already lost 12 pounds. Easy plan to follow, especially when you see the results so quickly..
Leisha L.
Leisha L.
First I would like to say a BIG THANK YOU to Xtra thin of Killeen! I think I have tried every diet on the market and FAILED everyone of them.

Then I found Xtra thin (not a diet but a way of life)…..WOW! What a life altering affect they have had on me! I have lost over 50pounds and feel G-R-E-A-T! Richard and Steven are great coaches and steer you back on track when you go astray! I feel so much better now that I even like to exercise.
The benefits of our Biomimetic Health System is a consistent ongoing therapy 24/7. Our "Mobile App Patches" are made to enhance the body's energy field with low sub-harmonic frequencies your body can read. The "Mobile App patches" are made to stay on your body during any physical conditions, while you receive positive results; they act on the energy fluid in your body.

72 hour consistent ongoing benefit per Patch
Experience NO negative side effects
Experience immediate positive results
No struggling to swallow pills
Biomimetic Health
System
HCKeto Rapid
Weight Loss
Our Trademarked Exclusive Private Label Xtra Thin Homeopathic HCKeto protocol with our proprietary blend of proven amino acids has allow our clients, over the last 9 years to lose as much as 40 lbs in 40 days without shots or strenuous exercise. Experience the freedom of eating nutritious meats, vegetables and ripe seasonal fruits.

NO STRENUOUS EXERCISE gives you more time for living your life, not tied to a gym routine. Fast body sculpting is a pleasant side effect to give you visual proof that you really are not only healthier and happier but XTRA Thin.
Xtra Therapia
and Products
George L.
George recently went to see his Doctor for lab work and a check-up. His greeting to George as he come into the room was, "Hello Skinny." ALL of George's lab results are VERY GOOD! Cholesterol, A1C, liver function, kidney function and blood pressure.

Doctor told him, 'George, I am just going to admit this to you. You did more for your health by losing weight than all the medicine I have to prescribe. I really did not think you would stick to it, but you have. I don't need to see you or order lab work for 6 months or even a year.'

George and I don't know where we would be without Xtra Thin.

George and Charlotte 2012